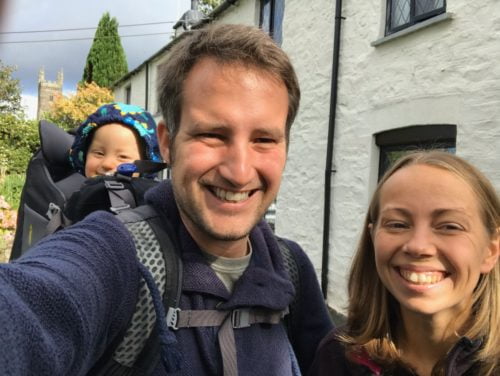 To Our Campers (Updated 26th February 2021)
We hope you're staying safe and well, and surviving lockdown wherever you are!
We're pleased to say we can reopen from Monday 17th May 2021 (provided all goes to plan with the government's Roadmap plan!) We're unable to open earlier than this due to our shared shower block facilities.
If you have a booking before 17th May, you should now have heard from us. If not, please do drop us an email and we will get back to you as soon as possible. As Tom is still working full time in his other job, it's just Jo responding to emails and calls while undertaking all of our winter maintenance on the campsite - plus looking after Ollie! Therefore, if it's a couple of days before you hear back from us, please do bear with us!
Here on Bryher, we've been enjoying some spectacular winter storms over the past few weeks, but we're definitely ready for spring and summer now! Winters are always a beautiful and peaceful time here, but we can't wait to welcome our guests back - the island just isn't the same without you.
You can now make new bookings through our website, and our calendars are up to date with our live availability. Below, we've outlined what to expect when you come in this era of the (hopefully temporary) "new normal". Clearly this is all likely to change and we'll keep it up to date as we know more.
We can't wait to welcome you back to Bryher; we'll see you very soon!
Jo, Tom & Ollie x