Our campers always comment that a holiday on Bryher is always relaxing, but never boring!
If you want to chill out and truly relax, Scilly is the ultimate place to do just that – but there's also plenty to do when you want to get active! Parents never cease to be amazed by just how much children love the freedom and adventure of Bryher, which in turn means parents are free to relax and unwind.
As Dan of Bennett Boatyard puts it: "Bryher is beautiful, peaceful and has lots to do, in a don't-have-to-do-anything sort of way!"
Below is just a taster of some of the activities on offer on Bryher and around the islands...
Nothing anywhere can beat Bryher on a lovely summer day...
The beaches are great and you can while away a day rock-pooling, shrimping and even walk to Tresco. The fishing is excellent and snorkelling is fabulous too. There are some beautiful walks right from the campsite with extraordinary views all around. 
Children are safe to walk about the island and for the adults - well Bryher is the only place I really feel like I can get work out of my head.
MoyaW29, TripAdvisor
Find a Beach
Bryher has lots of beautiful beaches – and you can often find one all to yourself, even in the summer. There are plenty of beautiful sandy coves, perfect for sandcastle building, beach-combing, a beach BBQ or simply to relax with a good book.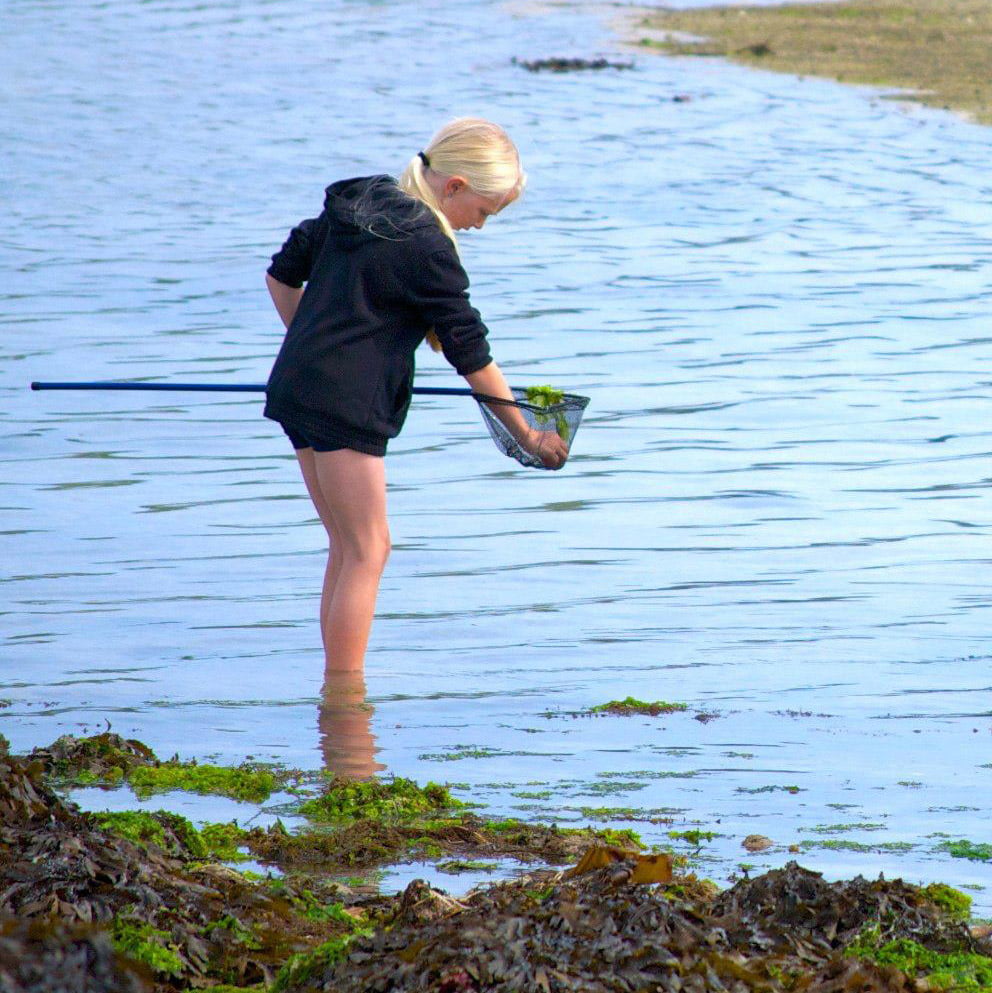 Go Shrimping
Catch Supper - Hire a shrimping net from Island Fish, head to one of the island's best shrimping spots (ask a local!) and catch your supper. Cook up on the camp stove and serve simply with crusty bread. Delicious.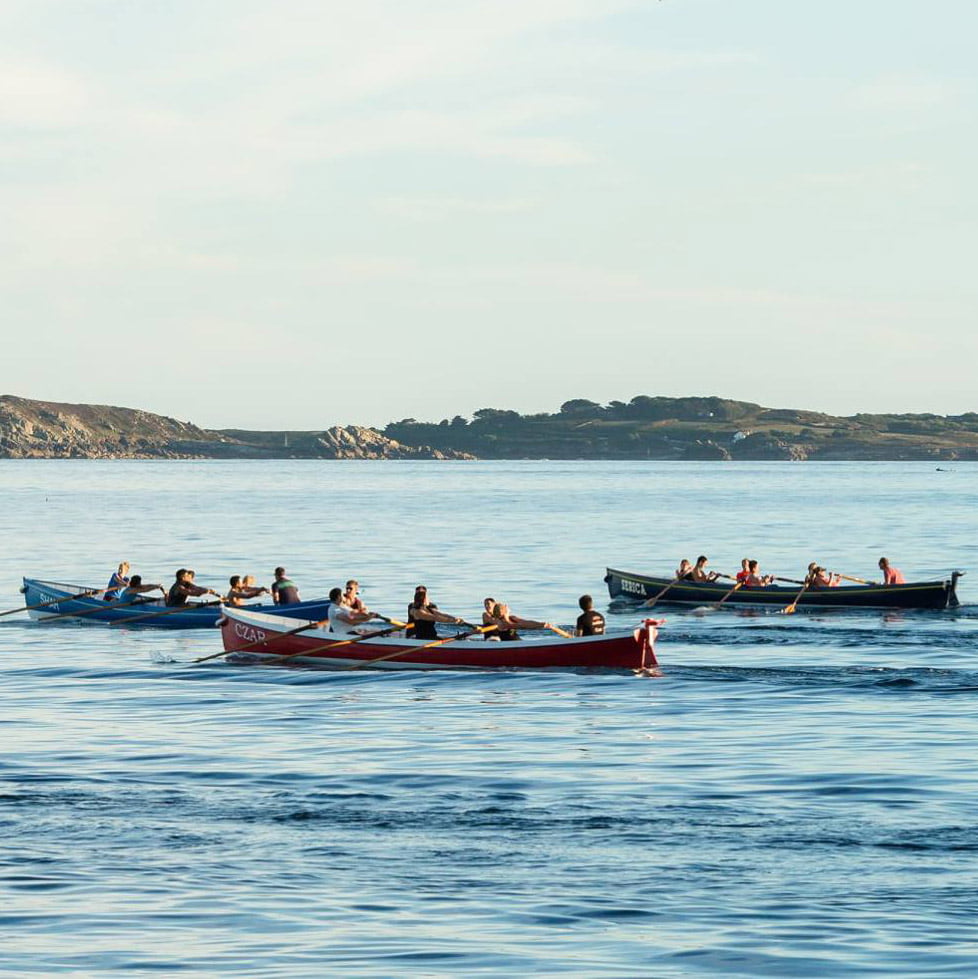 Watch a Gig Race
Scilly's national sport and a true spectacle! Gigs used to race out to pilot passing ships through Scillonian waters, or rescue sailors from wrecks. Today, Gig crews compete on a Wednesday and Friday night. Head out to watch the race with Tresco Boat Services.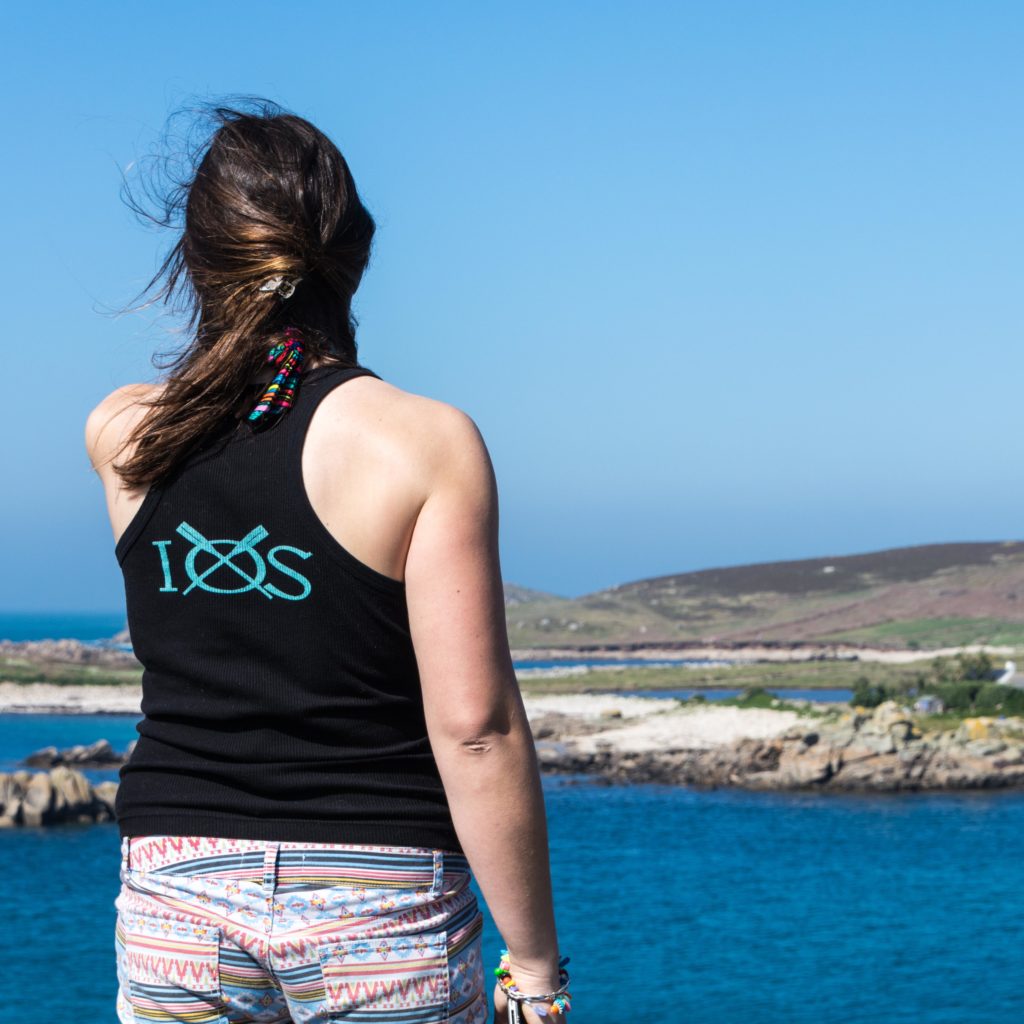 Explore Bryher
Bryher is an island of contrasts, with beautiful sandy beaches, rugged moorland, high granite cliffs, rolling farmland – all on an island just one and a half miles long. Check out the panoramic views from Watch Hill, hunt for driftwood and watch the waves at Shipman Head, then stroll to the white sand beaches of Great Par and Rushy Bay, watching for seals.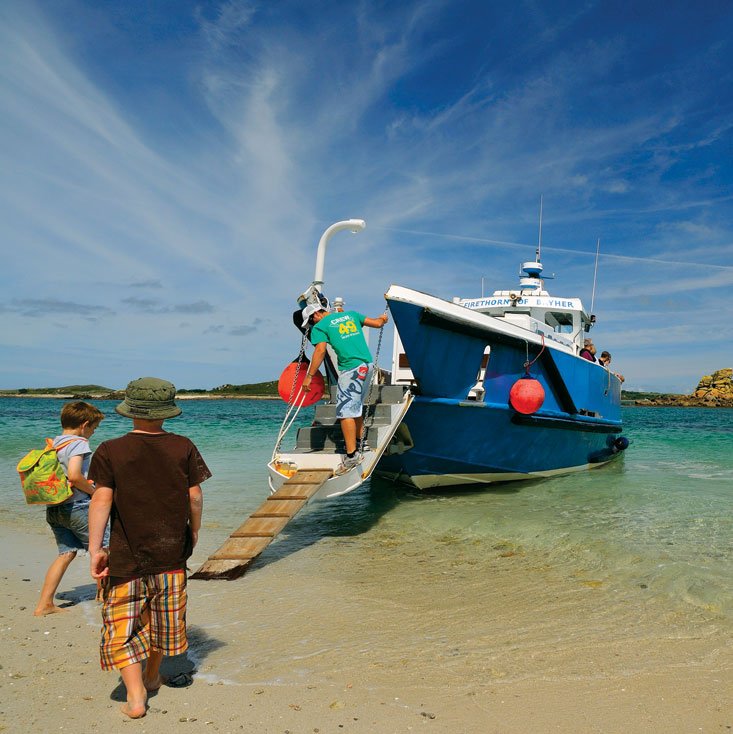 Go Island Hopping
When you stay on Bryher it's easy to get around to visit the other inhabited islands - and some of the uninhabited ones too! Tresco Boat Services offer daily boating to St Mary's and Tresco, with boats to St Agnes and St Martin's three times per week. They also offer regular gig race spectator boats, wildlife trips and visits to uninhabited islands for a real adventure!