Discover things to do on Bryher
If you want to chill out and truly relax, Scilly is the ultimate place to do just that – but there's also plenty to do when you want to get active.
For families, parents never cease to be amazed by just how much children love the freedom and adventure of Bryher, which in turn means parents are free to relax and unwind.
For couples and solo travellers there's a whole archipelago to explore...
Whether you're a new visitor or a returner, we recommend Friendly Guides' maps of the islands and sell these on-site. They give a great, detailed overview of all of the islands - perfect for exploring! You can also purchase in advance from their website.
Nothing anywhere can beat Bryher on a lovely summer day...
The beaches are great and you can while away a day rock-pooling, shrimping and even walk to Tresco. The fishing is excellent and snorkelling is fabulous too. There are some beautiful walks right from the campsite with extraordinary views all around. 
Children are safe to walk about the island and for the adults - well Bryher is the only place I really feel like I can get work out of my head.
MoyaW29, TripAdvisor
Below is just a taster of some of the activities on offer on Bryher and around the islands. Hover over each image to find out more...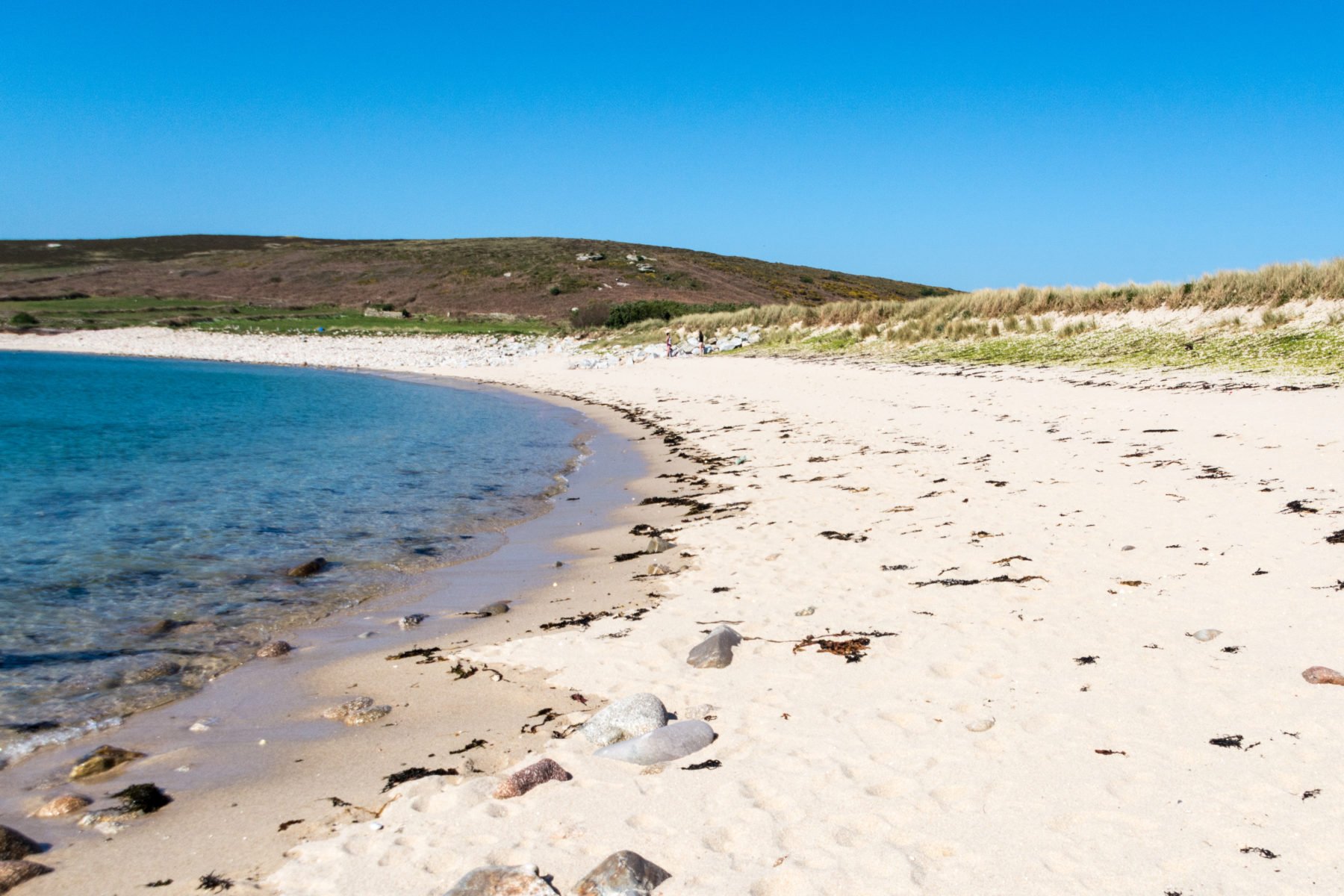 Find a Beach
Bryher has lots of beautiful beaches – and you can often find one all to yourself, even in the summer. There are plenty of beautiful sandy coves, perfect for sandcastle building, beach-combing, a beach BBQ or simply to relax with a good book.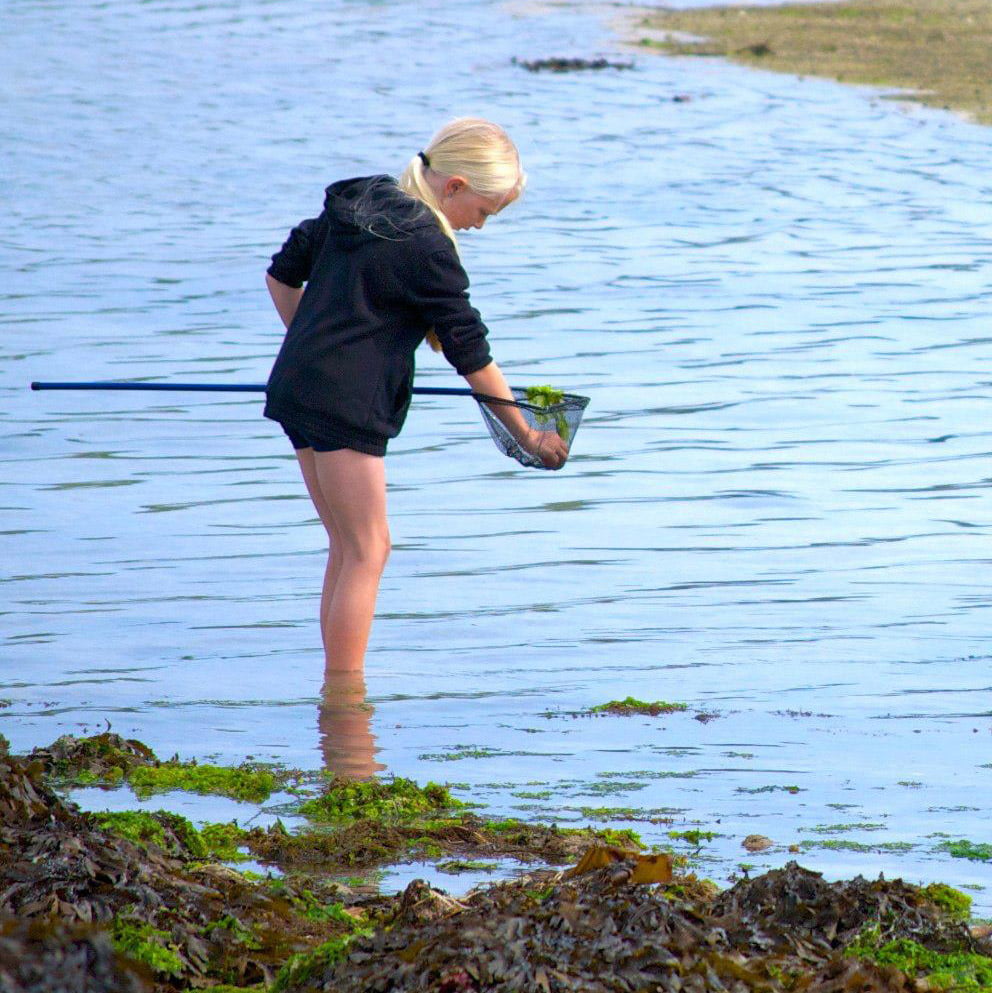 Catch Dinner
Hire a shrimping net from Island Fish, head to one of the island's best shrimping spots (ask a local!) and catch your supper. Cook up on the camp stove and serve simply with crusty bread. Delicious.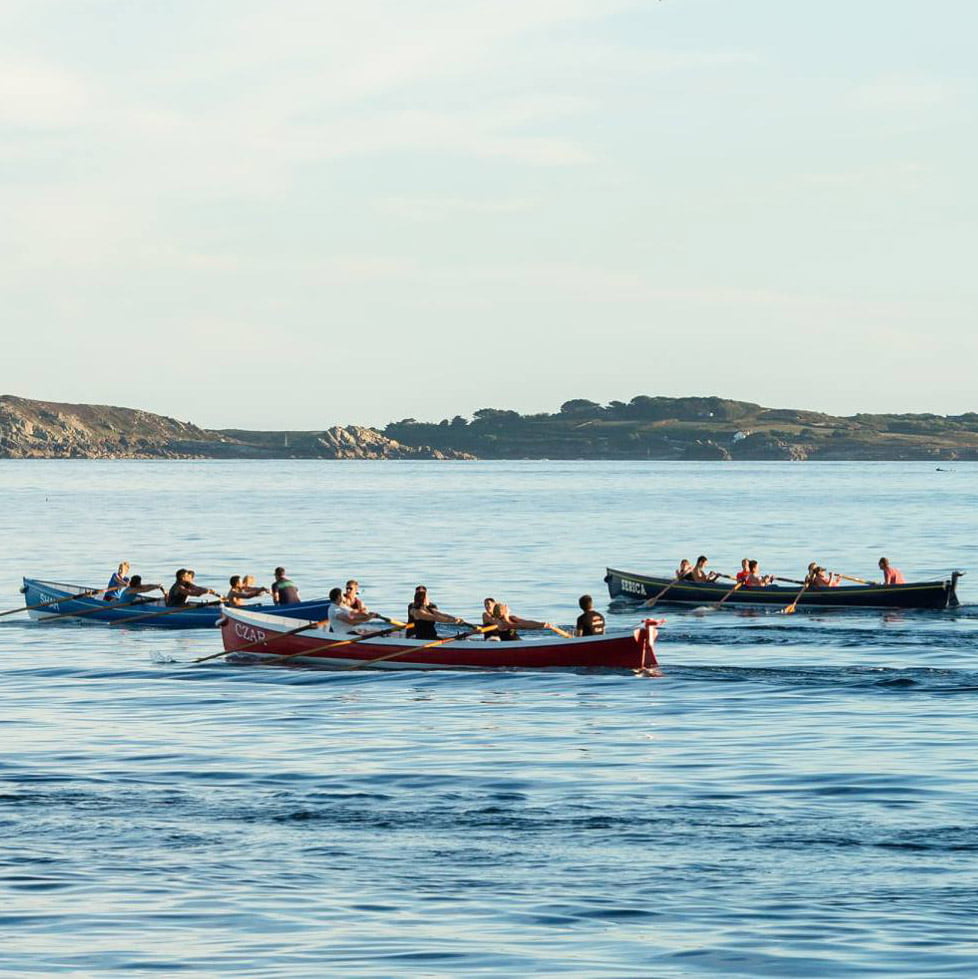 Watch a Gig Race
Scilly's national sport and a true spectacle! Gigs used to race out to pilot passing ships through Scillonian waters, or rescue sailors from wrecks. Today, Gig crews compete on a Wednesday and Friday night. Head out to watch the race with Tresco Boat Services.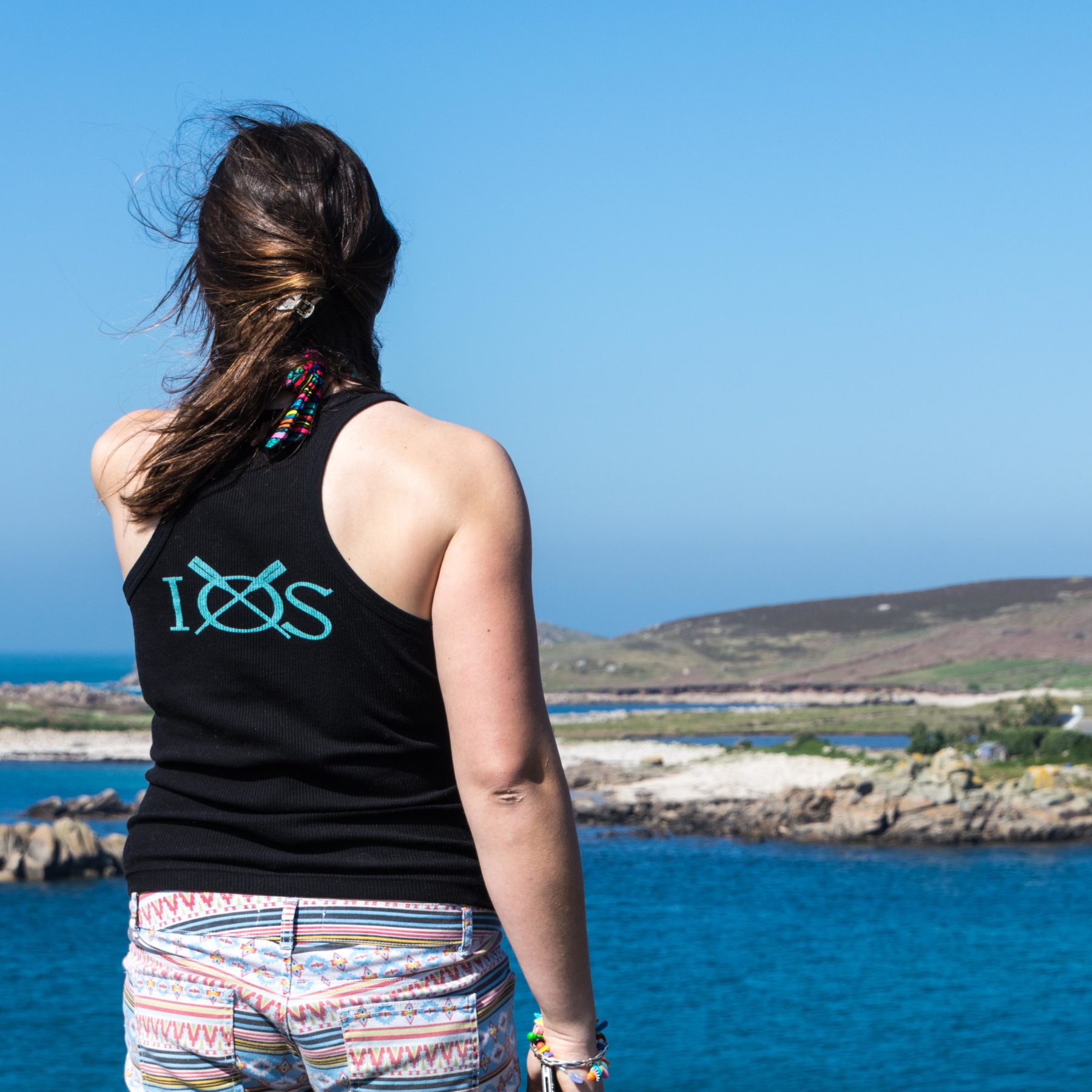 Explore Bryher
Bryher is an island of contrasts, with beautiful sandy beaches, rugged moorland, high granite cliffs, rolling farmland – all on an island just one and a half miles long. Check out the panoramic views from Watch Hill, hunt for driftwood and watch the waves at Shipman Head, then stroll to the white sand beaches of Great Par and Rushy Bay, watching for seals.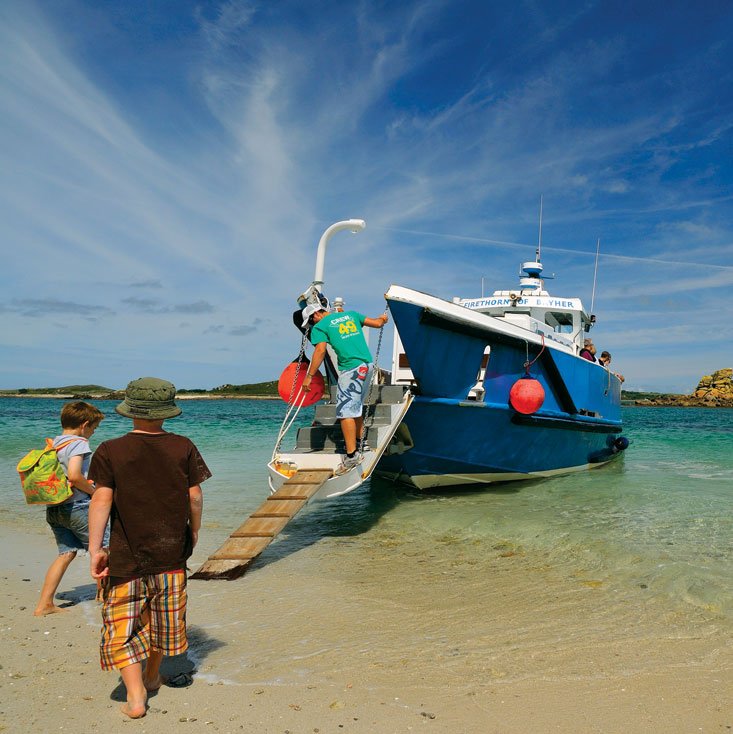 Go Island Hopping
When you stay on Bryher it's easy to get around to visit the other inhabited islands - and some of the uninhabited ones too! Tresco Boat Services offer daily boating to St Mary's and Tresco, with boats to St Agnes and St Martin's three times per week. They also offer regular gig race spectator boats, wildlife trips and visits to uninhabited islands for a real adventure!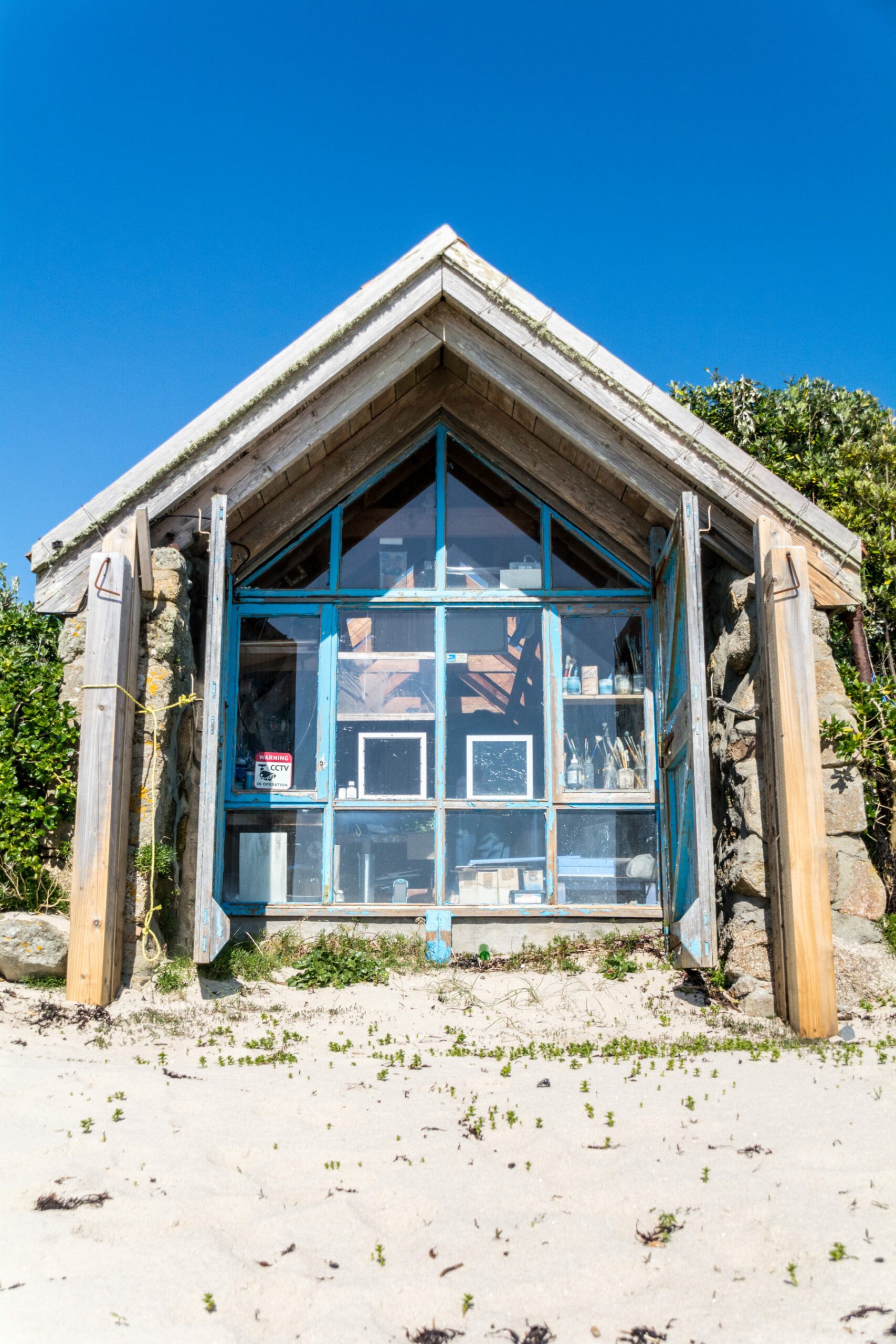 Visit an Artist's Studio
Bryher Gallery, run by local artist Richard Pearce and his wife Caroline, has a wonderful range of unique gifts, including prints and originals of Richard's stunning images of Scilly. You can also visit Richard's Golden Eagle Studio – a former gig shed right on the beach; it's easy to see where Richard gets his inspiration.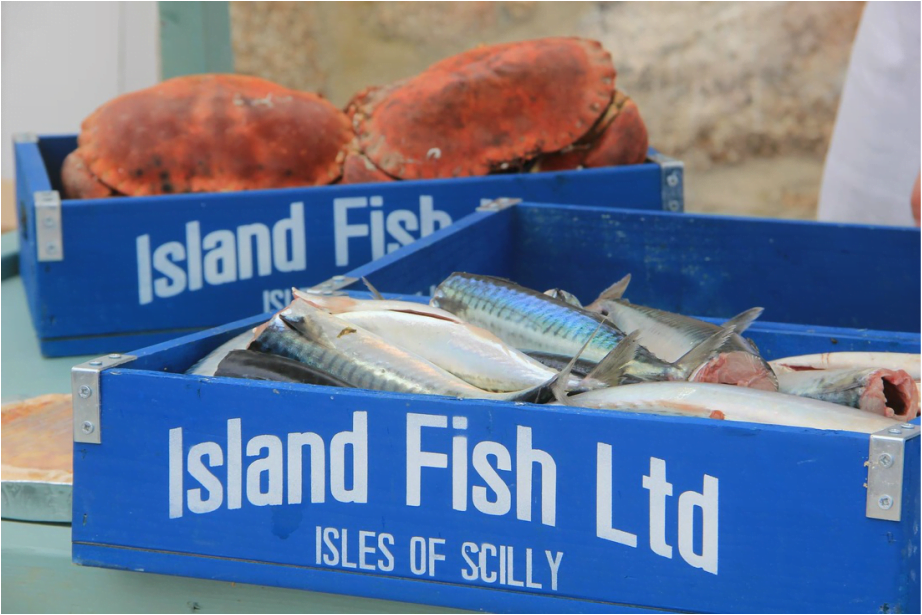 Shop
Even retail therapy is different on Bryher! Bryher stocks a full range of food but also gifts, beach kit, camping gear and much more. The island also has a range of honesty stalls selling delicious local fudge, vegetables and crafts, and Island Fish sells fresh local fish and shellfish. Sweet tooth? Veronica Farm Fudge shouldn't be missed!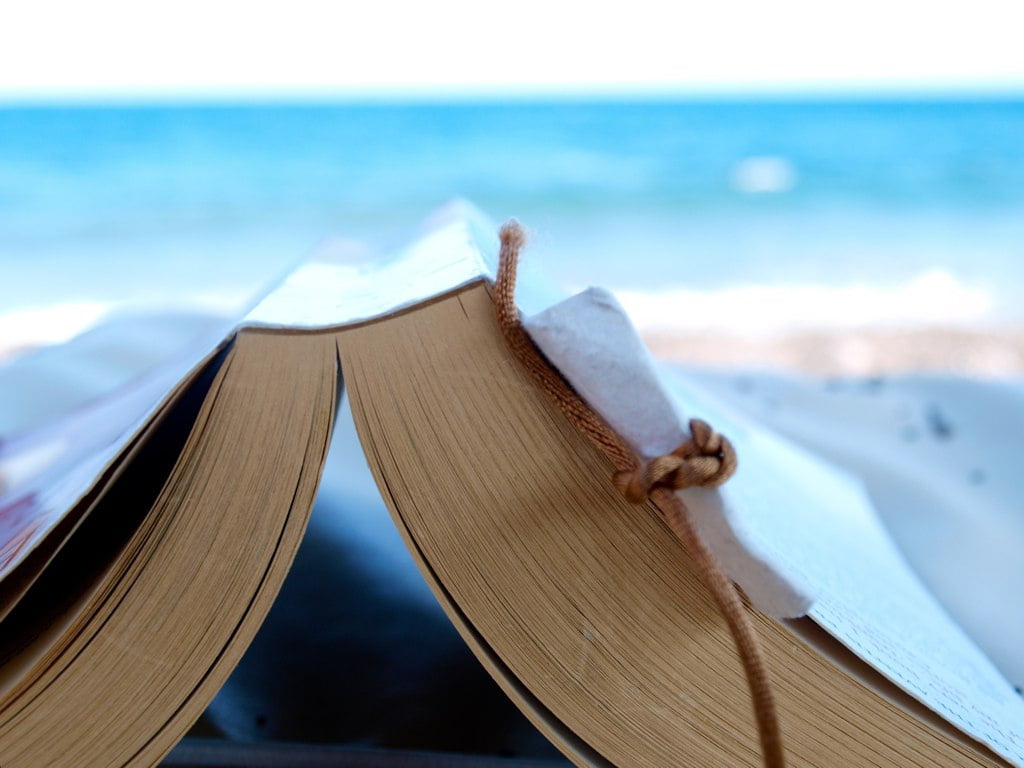 Discover a Story
Former children's laureate, author Michael Morpurgo, based many of his best-loved books on Bryher, including 'Why the Whales Came' and 'Wreck of the Zanzibar'. Discover places like Rushy Bay, Heathy Hill and Popplestones, then sit down to read the magical stories based in that very spot.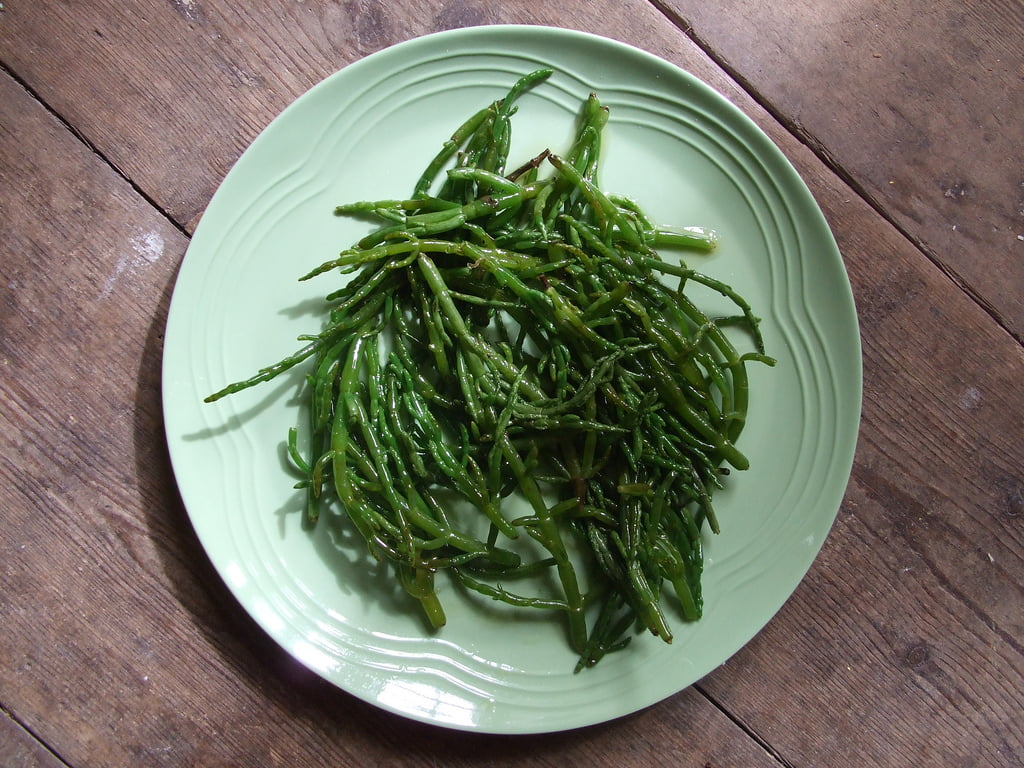 Search and Forage
Comb Bryher's beautiful beaches for 'Guinea Money' (Cowrie Shells) and driftwood to turn into crafts and mementos, or search the shoreline and heart of the island for foraged food. Bryher Shop sells great books on foraging – why not challenge yourself to make a meal entirely from foraged food?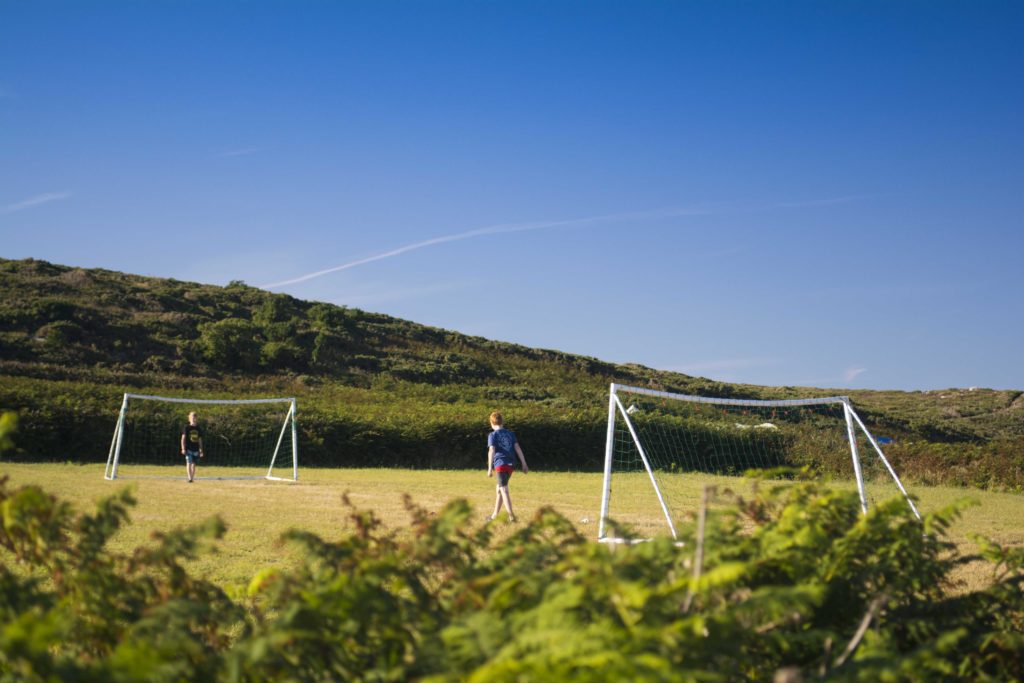 Play
Our campsite games field has football goals and a volleyball net, or you can play tennis, football, netball or basketball on the island astroturf. There's also a small play park with swings and a slide at the Community Centre, as well as table tennis, snooker, soft play equipment, board games and more if the weather's not great.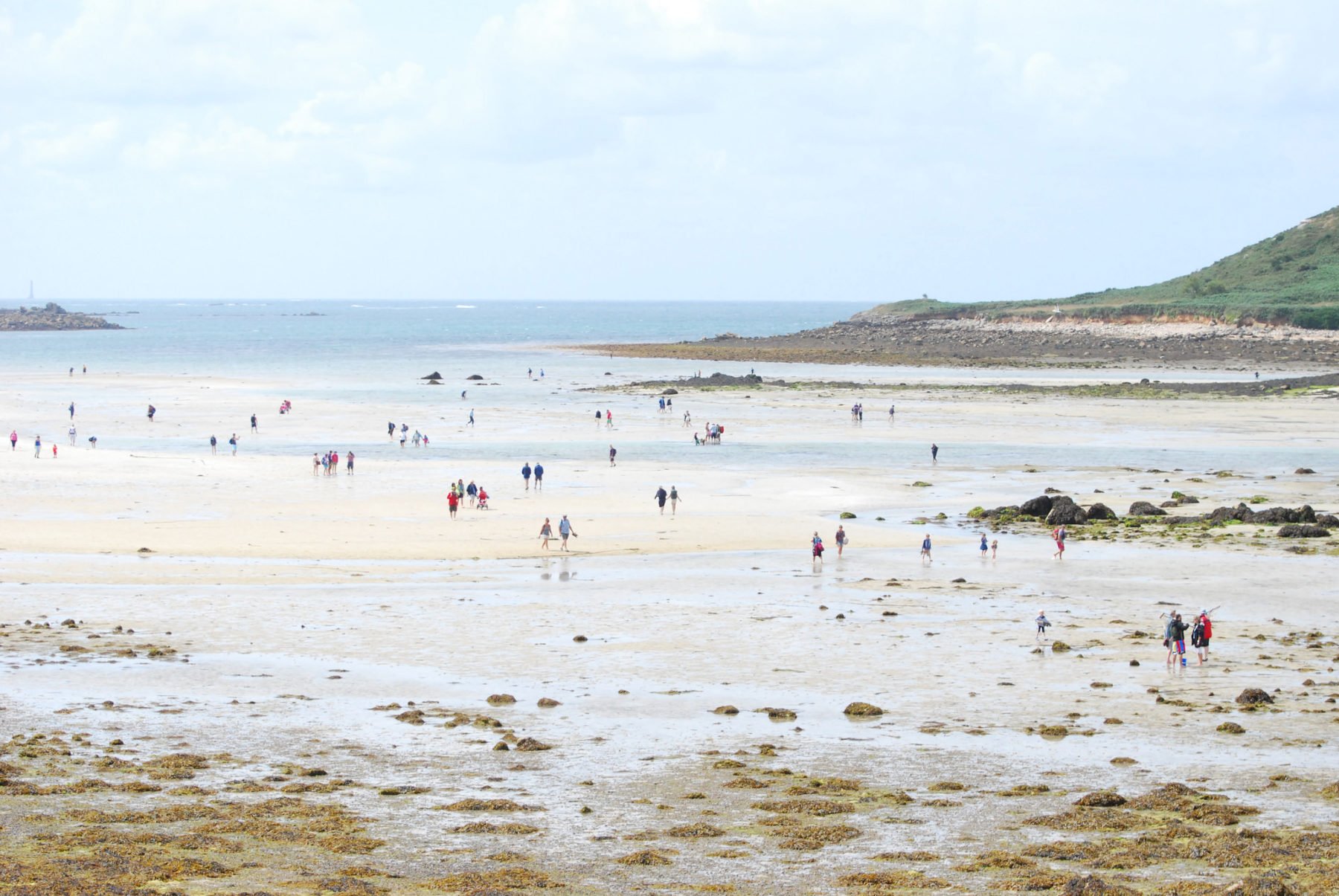 Walk to Tresco
Extreme spring tides (which happen about once a month) mean you can walk across the seabed to the neighbouring island of Tresco. Walk to Tresco, grab a bite to eat, then get the boat back later - a real adventure! Sometimes there's even a popup low tide festival half way across!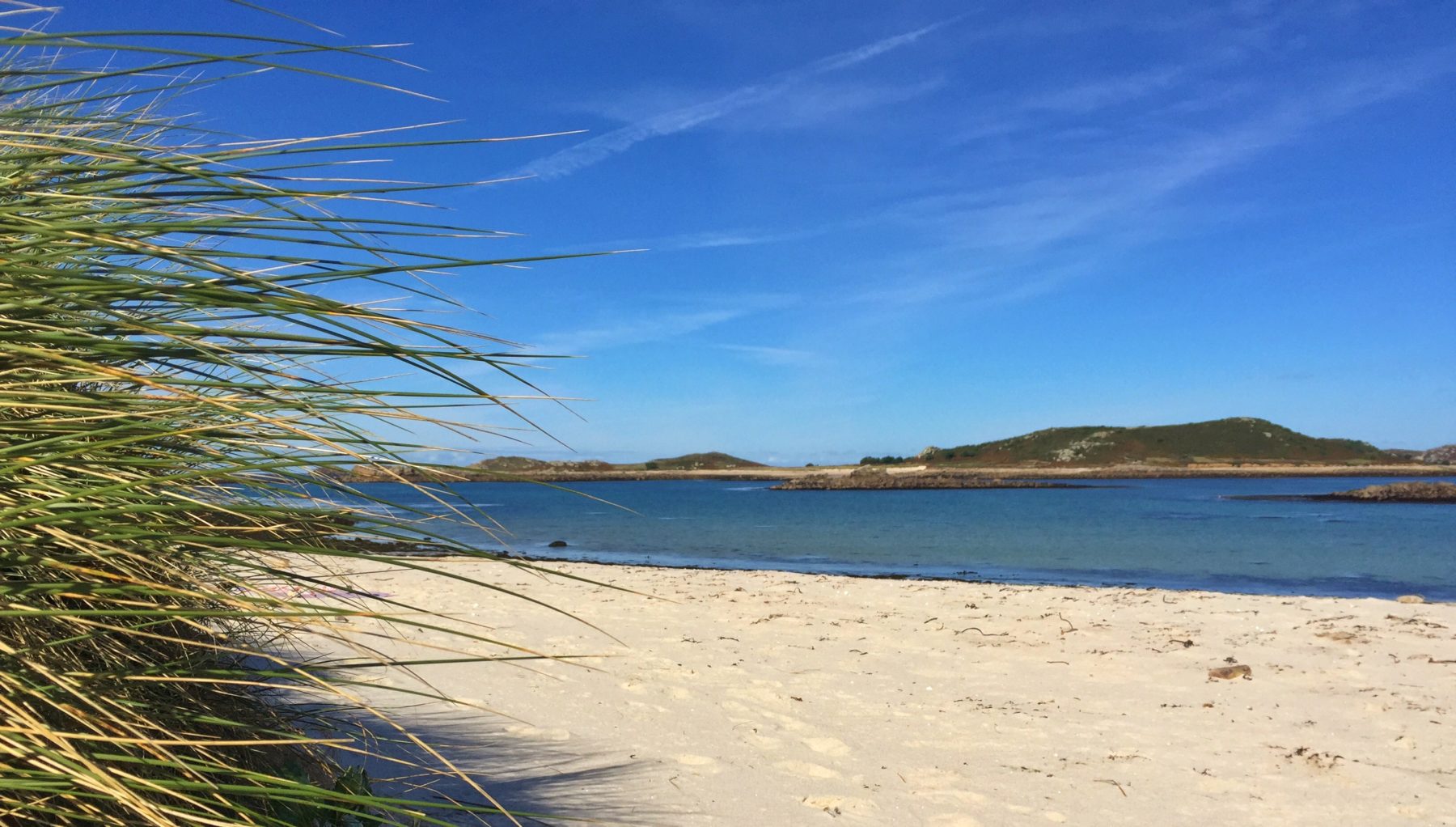 Explore an Uninhabited Island
Hire your own boat or take one of Tresco Boats' trips to the uninhabited island of Samson, abandoned in the 19th century and with a wealth of historical remains waiting to be explored. Or head further afield to one of the Eastern Isles where our only company is likely to be the seals!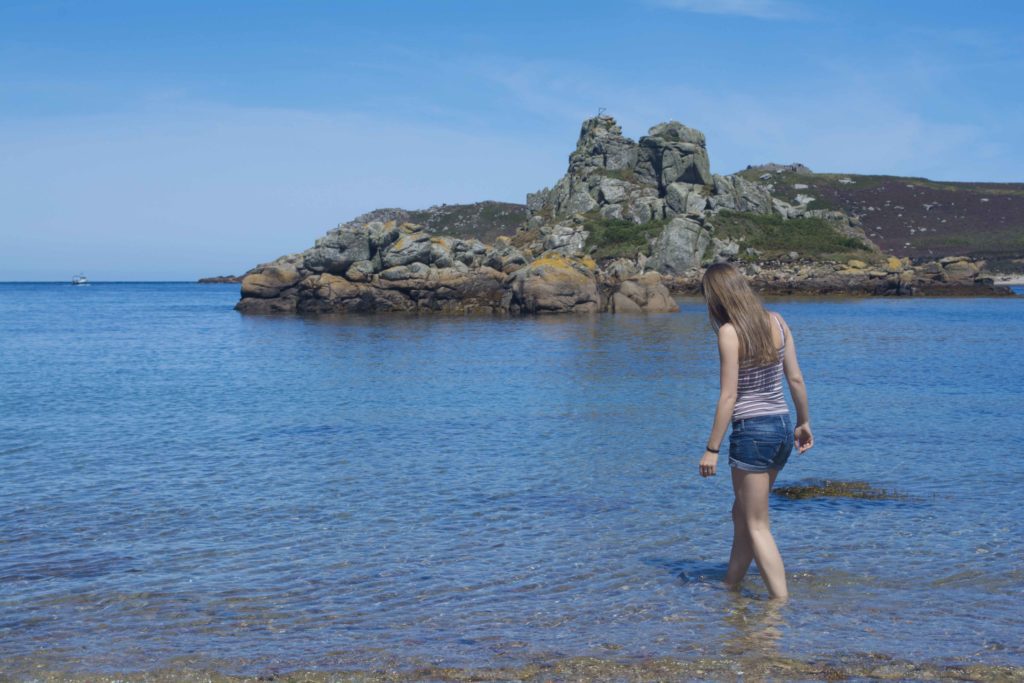 Swim, Snorkel or Paddle
The east and south sides of Bryher offer beautifully calm, clear waters to enjoy paddling, swimming, snorkelling or – at high tide – quay jumping! The waters around Scilly are crystal clear but can be quite chilly, so you might want to bring a wetsuit – unless of course you want to prove your mettle!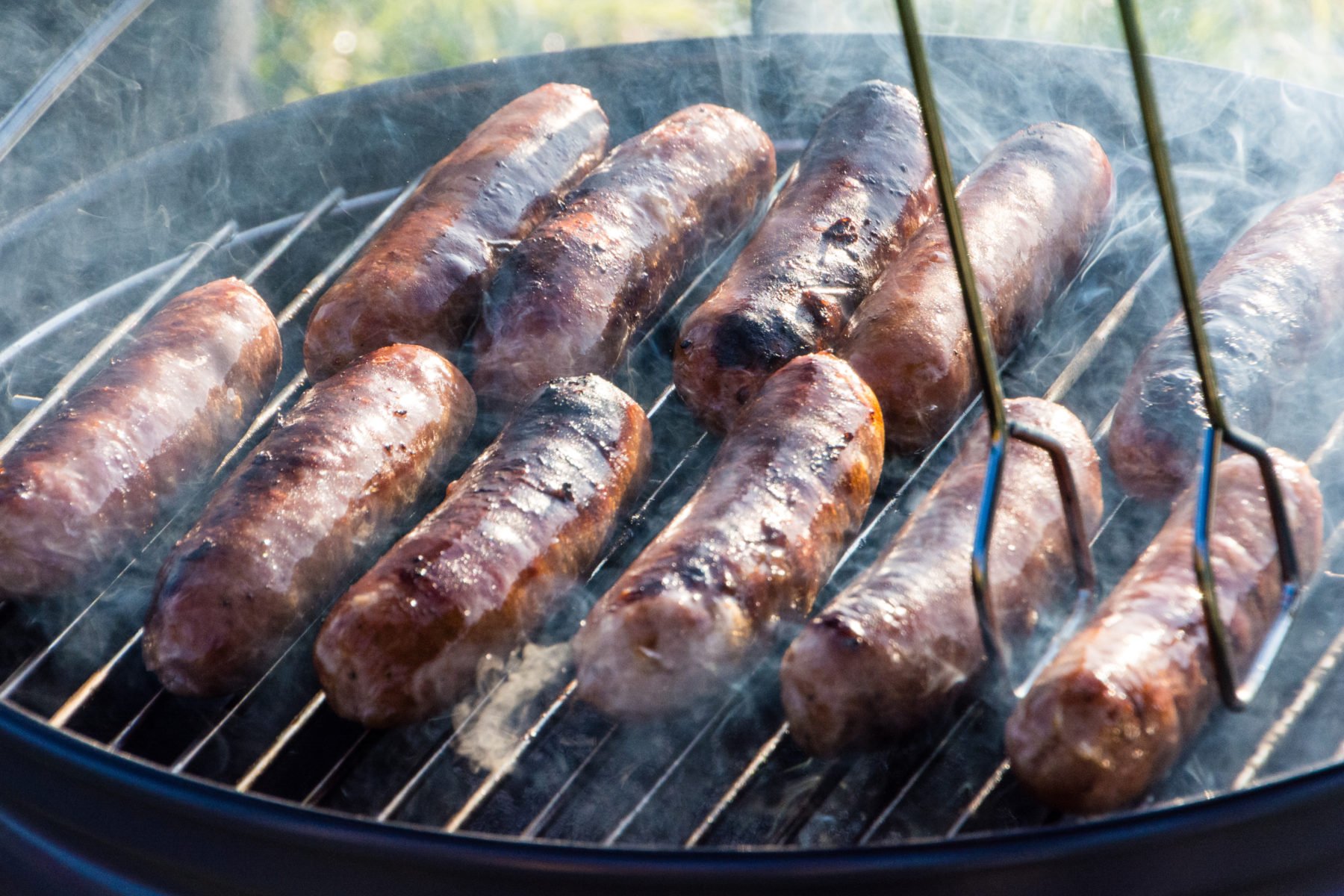 Dine Al Fresco
There can be few things better in life than digging your toes into the warm sand of a Bryher beach as lunch of fresh fish, shellfish or island veg from honesty stalls simmers away on the barbecue. You can enjoy cooking over open flames on the campsite or on any of the beaches around the island.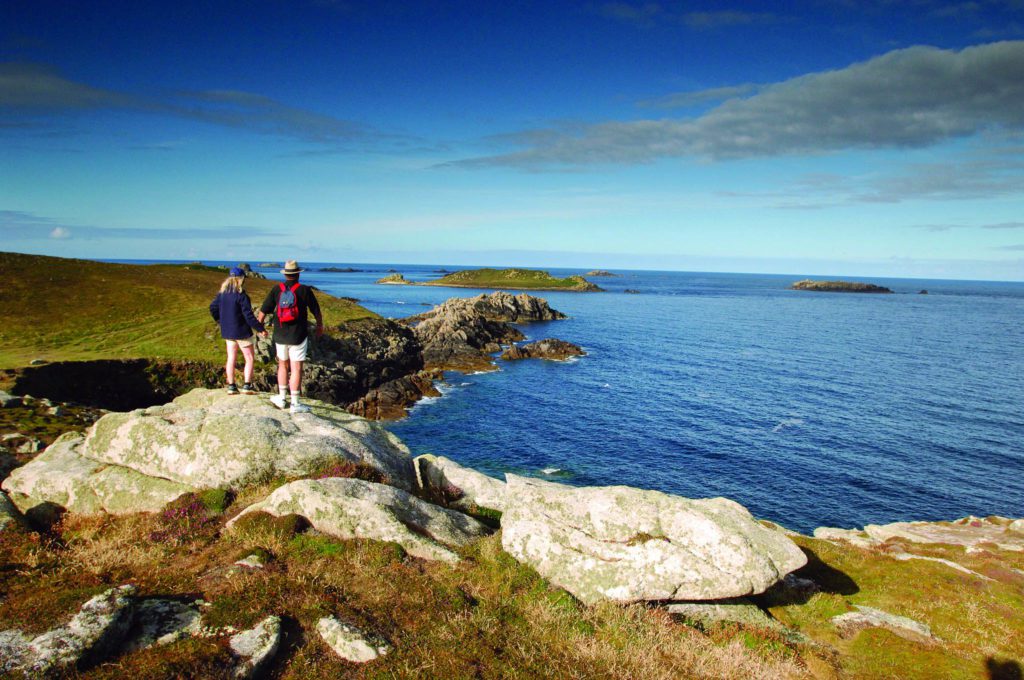 Take a Walk
Bryher is an island of contrasts, with beautiful sandy beaches, rugged moorland, high granite cliffs, rolling farmland – all on an island just one and a half miles long. Stroll around by yourself, discover the island's history, myths and legends on a guided walk with local Chris Potterton, or go off in search of one of Bryher's Geocaches.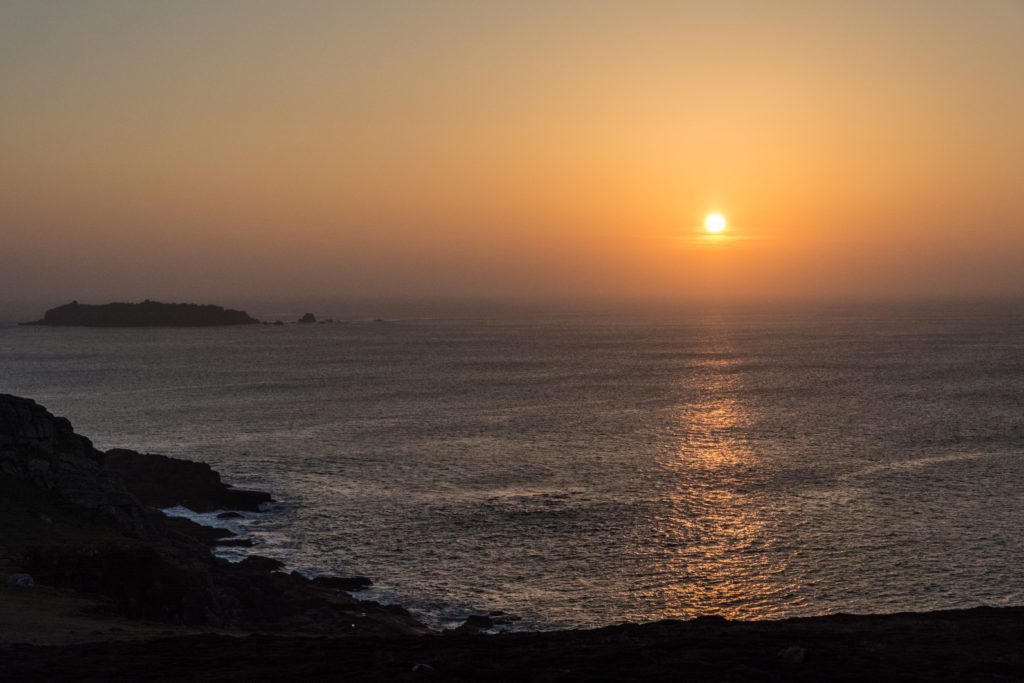 Enjoy the View
Enjoy incredible panoramic views across the islands. Watch Hill, where islanders used to watch for shipwrecks, is a great spot to watch the sunrise as the fishing boats head out. From Samson Hill you can often glimpse the mainland. Shipman Head offers incredible views across the Atlantic and is the best place to watch the sunset.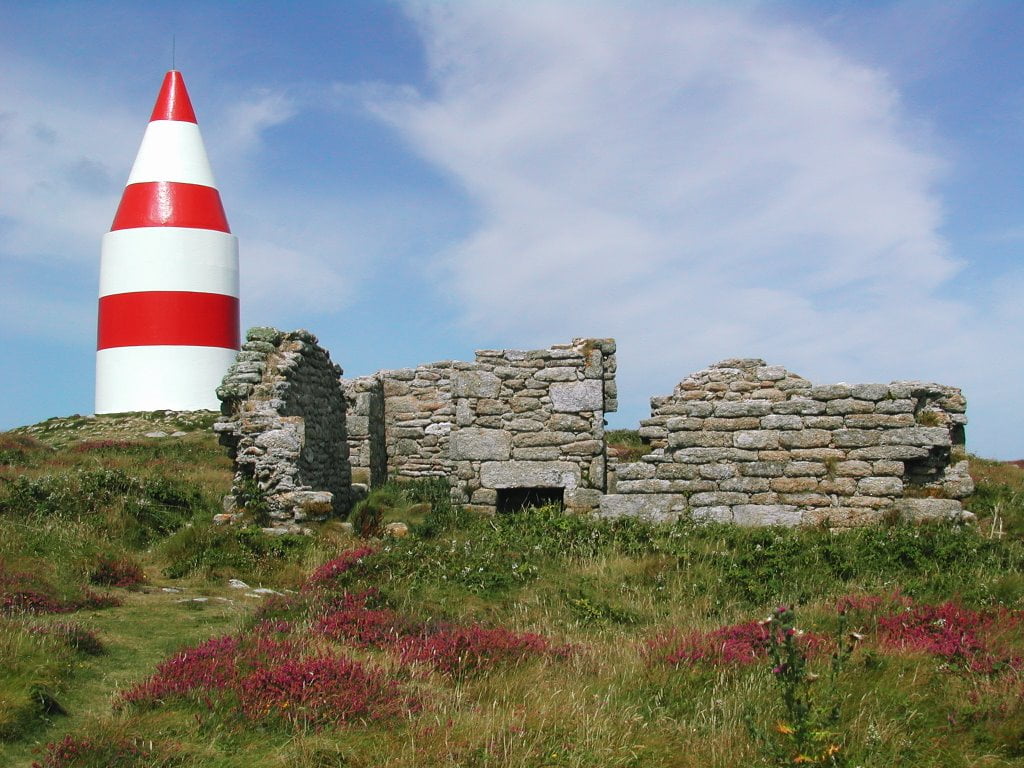 Island Hopping: St Martin's
Head to St Martin's (boats Mon, Weds, Fri) and walk to the daymark, stop for lunch at the Seven Stones Inn, swim with Seals or indulge at Faye Page's jewellery studio.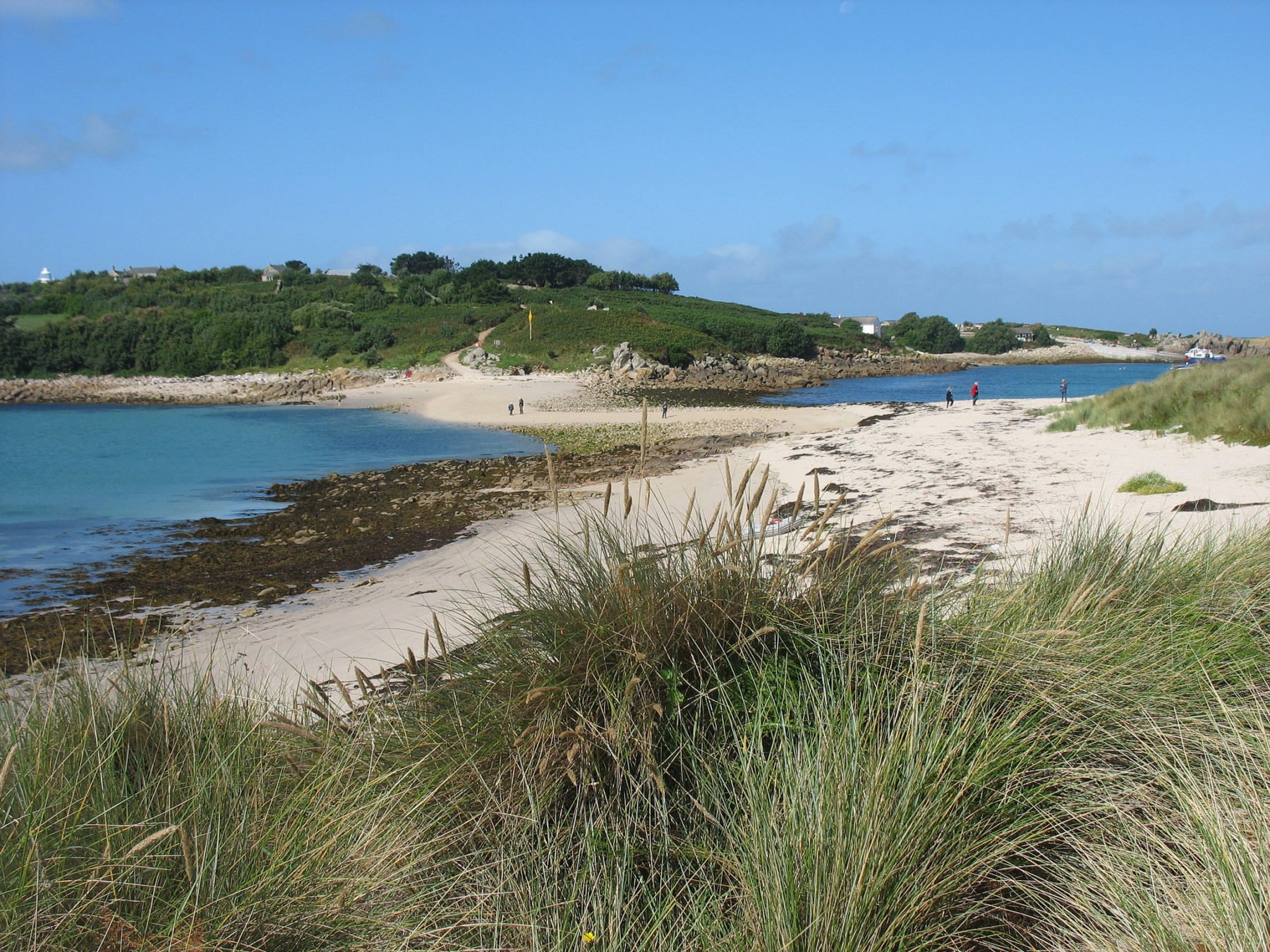 Island Hopping: St Agnes
Get a boat to St Agnes (boats Tue, Thu, Sun) to search for beads from a 17th century shipwreck, try Troytown Ice Cream, grab a pint at the Turk's Head and explore the tiny island of Gugh, connected by a sandbar at low tide.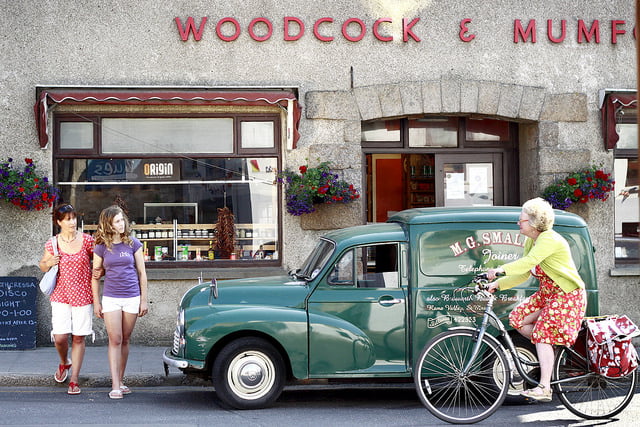 Island Hopping: St Mary's
Head to St Mary's for the day (daily boats) to indulge in a spot of shopping or horse riding, hire a bike and explore the island, enjoy a game at the Golf Club, or get your adrenaline pumping with Coasteering.