We're looking for two friendly, practical and welcoming people to come and experience summer working on Bryher on the Isles of Scilly in the 2022 season. You could be a couple or friends, or we're equally happy to find two independent people, so you could also apply solo.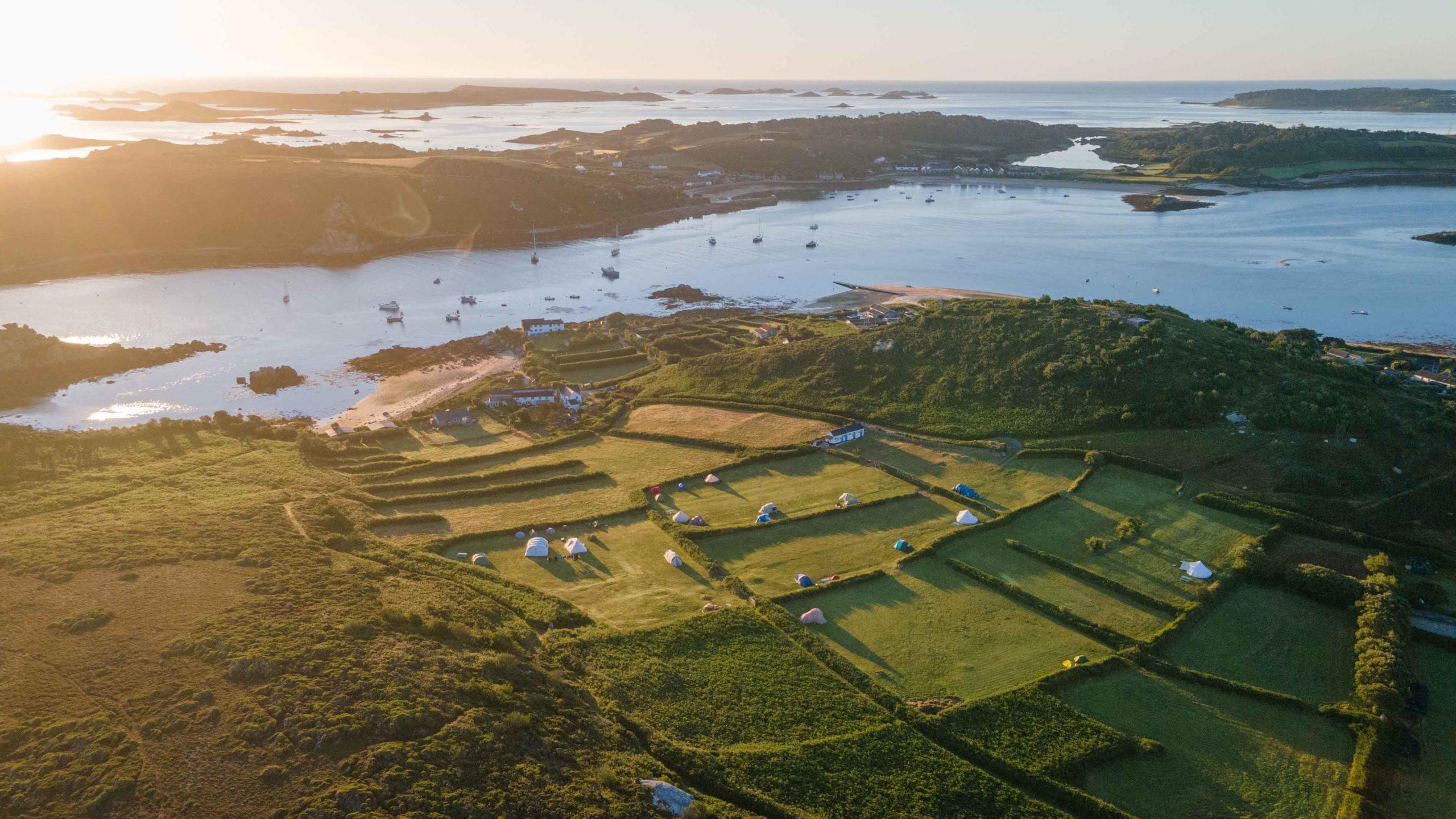 We are a small, friendly, family-run campsite on the tiny island of Bryher in the Isles of Scilly – about 30 miles off the coast of Cornwall. With stunning ocean views, spacious fields and a friendly relaxed atmosphere, the Campsite is the perfect base for exploring the Isles of Scilly.
We offer the chance for you to come and experience life on our little island, meeting people from all walks of life and exploring a truly unique (and little-known) part of the UK. You'll have plenty of time off to explore the islands and enjoy watersports, walking and time on Bryher's beautiful beaches.
The Job
The most important part of the job is meeting and greeting our guests, driving the tractor and trailer to deliver their luggage to and from the campsite, and being people's first and last impression of the campsite. You will also undertake a variety of other work around the campsite, including cleaning, ground maintenance, refuse disposal, grass and hedge cutting, painting and general property maintenance.
No two days are the same, and you'll need to be enthusiastic, happy to throw yourself into any task, and be able to work well as part of a team, but also independently. You will need excellent timekeeping ability, as you will be responsible for meeting arrival and departure boats, often independently.
The job is part time, and your hours will vary, particularly during the quieter months of April, May and September. Your daily hours will vary from a couple of hours on quieter days to 8 hours or more on busy days. We would usually ask you to work 6 days per week, but during the quieter months we may be able to reduce this to five days per week. Please note that if you are applying as a couple/friends we will not usually be able to give you the same day off.
The best thing about this job is that it will give you plenty of time to explore the beautiful Isles of Scilly – an archipelago of five inhabited islands and hundreds of uninhabited islets, 30 miles off the coast of Cornwall.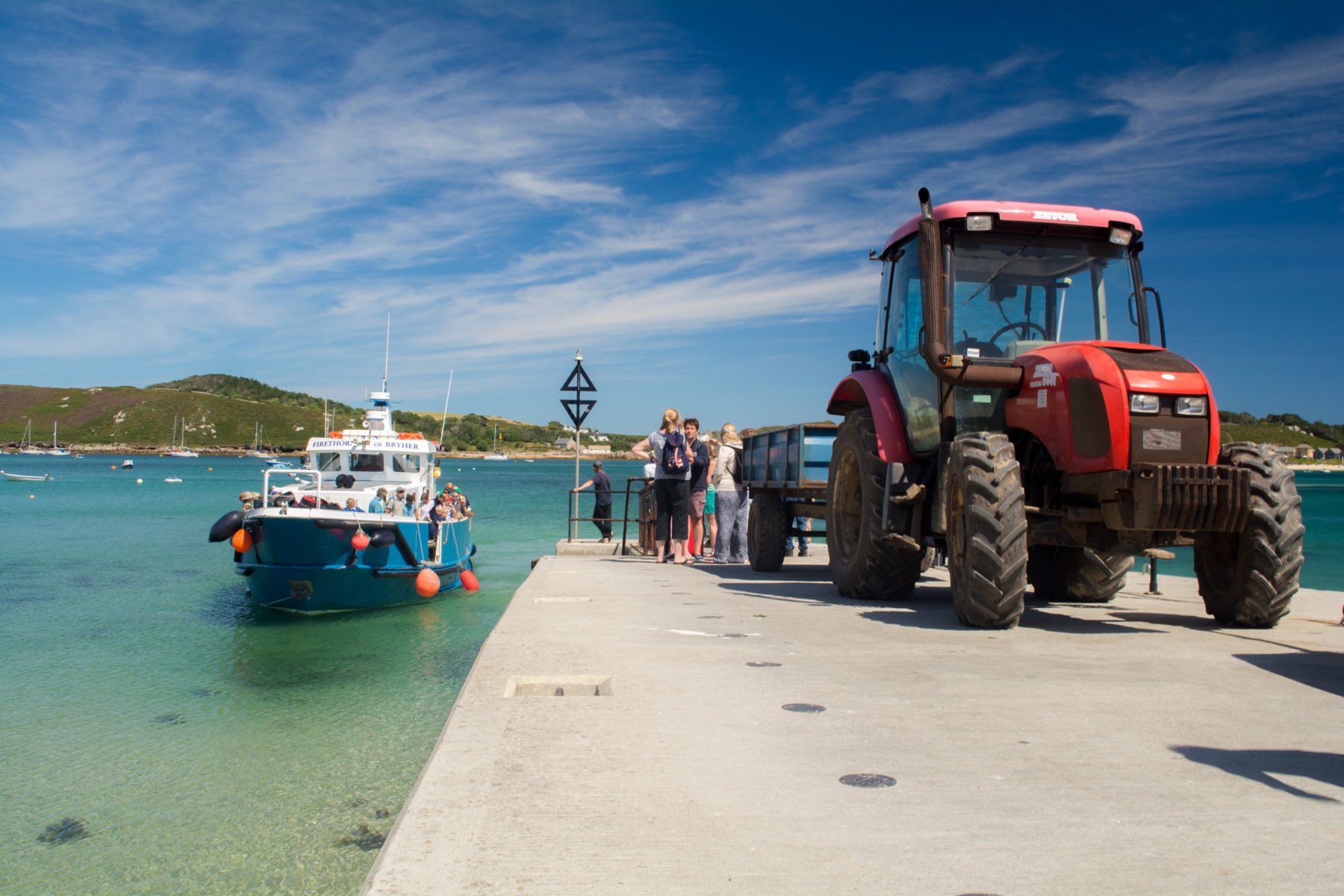 Who We're Looking For
We're looking for two people to join us from April through until September 2022. We are happy to accept applications from couples or friends, but you will not necessarily have the day off together, so this job is equally suited to two independent people. Due to limited accommodation we cannot accept applications from families.
Essential qualities and experience:
Available from April to September 2021 (we cannot usually accept applications for only part of the season)
Friendly and welcoming with excellent spoken English
Excellent timekeeping
Full UK driving license (experience with tractors and trailers is useful but not essential)
Physically fit and able to lift lots of luggage
Able to work well as part of a team, but also independently
Willing to do manual work, from driving and luggage lifting to ground and property maintenance and cleaning (experience with tools such as trimmers, hedge trimmers etc is useful but not essential)
Pay & Accommodation
The accommodation is a camping pitch on the campsite itself. Our helpers really enjoy the social experience of living on the site for the season; you will become a part of people's holiday and a central part of our family business. If you have your own tent, we would recommend you bring it, but we may be able to supply a tent if not.
We pay the National Living Wage so this is a great opportunity to save for future plans, or simply to fund a summer exploring the Isles of Scilly. We also pay your travel to and from the Isles of Scilly from Penzance on Scillonian ferry, provided you complete the whole season.
If you want to make extra money, there is usually plenty of casual work available around the island, from gardening to bar work, although the campsite duties must take priority and your working times and hours will vary on a daily basis.
To Apply
We are now accepting applications for the 2022 season, from April to September. 
To apply, please submit your CV with a covering letter detailing why you would be perfect for the role by email. Please also feel free to ask more about the job, and any questions about a summer living on the beautiful Isles of Scilly!